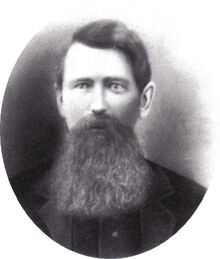 Charles Phillip Ingalls
Born: January 10,1865 cuba,new york
Died: June 8,1902 de smet, south dakota
Family:
Caroline Ingalls (wife m.1860)
Mary Ingalls (daughter)
Laura Ingalls Wilder (daughter)
Carrie Ingalls (daughter)
Grace Ingalls (daughter)
Charles Ingalls Jr. (son,deceased)
David Swanzey (son in law)
Almanzo Wilder (son in law)
Rose Wilder Lane (granddaughter)
Baby Wilder (grandson,deceased)
Ad blocker interference detected!
Wikia is a free-to-use site that makes money from advertising. We have a modified experience for viewers using ad blockers

Wikia is not accessible if you've made further modifications. Remove the custom ad blocker rule(s) and the page will load as expected.